My Blog
Posts for: October, 2014
By Aaron M. Bliley, DMD, LLC
October 20, 2014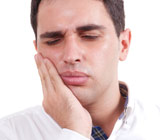 Chronic pain and reduced function of the jaw joints, muscles and other surrounding tissues is generally known as a temporo-mandibular joint disorder (TMJD or TMD). It's also possible that sufferers of TMD may also experience chronic pain in other parts of the body.
TMD affects from 10 million to 36 million American adults, mostly women of childbearing age. Although the exact causes are still elusive, most researchers believe this family of conditions arises from a combination of gender, genetic, environmental and behavioral factors. This may also hold the key to its connection with other painful conditions in the body.
About two-thirds of patients with some form of chronic jaw pain or disability also suffer from three or more similar medical conditions, including fibromyalgia, chronic fatigue syndrome, rheumatoid arthritis, headaches or sleep disturbances. Investigating the connections between these conditions is a fertile area for developing treatment strategies that would benefit all of these associated conditions.
In the meantime, there are both thermal and surgical treatments for alleviating and managing pain associated with TMD. About 90% of TMD patients respond well to thermal treatments, including hot and cold compresses applied to the jaw area and hot baths. Surgical treatment, however, has a mixed result: some studies show only a third of those undergoing surgical procedures experience noticeable pain relief and restored function and nearly half indicate worse symptoms after the surgery.
The best approach is to begin with an examination by your primary physician or specialist to be sure you are not suffering from a medical condition mimicking the symptoms of TMD. If this should eventually lead to a diagnosis of TMD, you should first try thermal techniques with over-the-counter pain relievers to ease the symptoms. A diet with softer foods that don't require strenuous chewing may also prove helpful.
If you receive a recommendation for extensive bite treatment or surgery, you should discuss this thoroughly with your dentist, or even seek a second opinion. Surgical treatments in particular are not reversible and the results may not be favorable.
For more information on TMD and networking opportunities with other patients, be sure to visit the TMJ Association (www.tmj.org) on the Web.
If you would like more information on chronic jaw pain, please contact us or schedule an appointment for a consultation. You can also learn more about this topic by reading the Dear Doctor magazine article "Chronic Jaw Pain and Associated Conditions."
By Aaron M. Bliley, DMD, LLC
October 20, 2014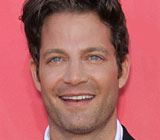 When it comes to dental health, you might say celebrity interior designer and television host Nate Berkus is lucky: Unlike many TV personalities, he didn't need cosmetic dental work to achieve — or maintain — his superstar smile. How did he manage that? Nate credits the preventive dental treatments he received as a youngster.
"I'm grateful for having been given fluoride treatments and sealants as a child. Healthy habits should start at a young age," he told an interviewer from Dear Doctor magazine. We couldn't have said it better — but let's take a moment and examine exactly what these treatments do.
Fluoride treatment — that is, the topical (surface) application of a concentrated fluoride gel to a child's teeth — is a procedure that's often recommended by pediatric dentists. Although tooth enamel is among the hardest substances in nature, fluoride has been shown to make it more resistant to tooth decay. And that means fewer cavities! Studies show that even if you brush regularly and live in an area with fluoridated water, your child could still benefit from the powerful protection of fluoride treatments given at the dental office.
Another potent defense against cavities is dental sealants. Despite your child's best efforts with the toothbrush, it's still possible for decay bacteria to remain in the "pits and fissures" of the teeth — those areas of the molars, for example, which have tiny serrated ridges and valleys where it's easy for bacteria to grow. Dental sealants fill in and protect vulnerable areas from bacterial attack, greatly decreasing the risk that future dental treatment will be required.
Why not take a tip from our favorite celebrity interior designer, and ask about cavity-preventing treatments for your children's teeth? If you would like more information about fluoride treatments or dental sealants, please contact us for a consultation. You can learn more in the Dear Doctor magazine articles "Topical Fluoride" and "Sealants for Children."