My Blog
Posts for: January, 2015
By Aaron M. Bliley, DMD, LLC
January 29, 2015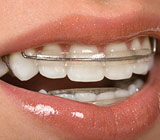 We'd like to take a moment to clarify why it is so important to wear the retainer(s) given to you after your orthodontic treatment. These devices, which literally "retain" your teeth in their new and improved positions, are not just for kids. Anyone who has recently had their teeth moved through orthodontics needs to wear them for the prescribed length of time. Here's why:
Though your teeth may now look perfectly aligned, research has shown that there is no "right" position for your teeth to be in that can assure they don't move again — no matter what age you are when treated for malocclusion ("mal" – bad; "occlusion" – bite). In fact, most people will see changes to their bite and tooth alignment as they get older, with or without orthodontic treatment.
For one thing, there is a natural tendency for bottom front teeth to undergo a gradual "uprighting" with age. This can cause them to crowd as they move toward the tongue. And it happens regardless of whether wisdom teeth are present.
In the case of teeth that have been straightened recently, a type of "memory" of their original position may cause them to drift back to it. This tendency gradually lessens, but it may be a problem for up to 18 months.
That's why it's crucial to follow our instructions for wearing retainers. Keep in mind that the plan we have given you is designed to achieve the best possible results in your individual case. Some people will need to wear retainers 24 hours per day, some just at night, and still others on an as-needed basis. You may have received a removable retainer or one that is secured to the back of your teeth. The important thing is to secure the results you've worked so hard to achieve.
If you have any questions about orthodontic retainers, please contact us, or schedule an appointment for an orthodontic consultation.
You can read more about this topic in the Dear Doctor magazine article "The Importance of Orthodontic Retainers."
By Aaron M. Bliley, DMD, LLC
January 14, 2015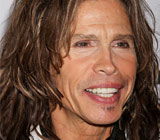 Rock star Steven Tyler fell and broke his two front teeth while on tour with his band Aerosmith not long ago. But Tyler was back on stage the very next day, thanks to modern dental implant technology.
Dental implants are the most optimal tooth replacement system in use today. The reason we say "system" is because replacing teeth with implants involves two, or sometimes three, components: the implant itself, which replaces the root-part of the tooth; the dental crown that sits on top of it to replace the part of the tooth that's visible in the mouth; and a connecting piece placed in between the implant and crown, known as an abutment.
The implant itself, made of titanium, is placed directly into the jawbone with a minor surgical procedure. Titanium has the unique ability to fuse to bone, creating a very strong connection. An implant provides virtually the same function as a natural tooth root, including stabilizing the bone underneath and preventing its loss — something that naturally occurs when a tooth is lost.
This fusion process takes a period of weeks, which is why the implant needs time to heal before a permanent crown is attached. One reason for early implant failure is "loading" them with biting forces too soon. But in experienced hands, implants are extremely successful. Documented research and clinical studies indicate success rates of over 95% — which is higher than any other tooth replacement option. Once integrated and functional, implants can last a lifetime. That's why, though they are a bit more expensive initially than other tooth-replacement options, they are more cost-effective in the long term.
Of course, another advantage of implants is that they look and feel completely natural. Just ask Steven Tyler!
If you would like more information about dental implants, please contact us or schedule an appointment for a consultation. You can also learn more by reading the Dear Doctor magazine article "Dental Implants." Dear Doctor also has more on "The Hidden Consequences of Losing Teeth."