My Blog
Posts for tag: dental anxiety
By Aaron M. Bliley, DMD, LLC
August 13, 2018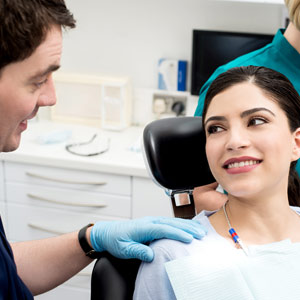 Although we've made great strides over the last century making dental visits more pleasant and comfortable, many people still feel a little apprehension about them at one time or another. For a few, though, this apprehension escalates into high anxiety — so high they may even avoid important dental treatment altogether.
If you have a significant phobia regarding dental visits and treatment, here are some things you can do to reduce your anxiety and feel more comfortable when you undergo treatment.
Let us know about your feelings of anxiety. We're conditioned by society to regard such fears as irrational or "silly," and so we tend to hide our negative emotions. Dentists, however, have been trained to work with fearful patients to reduce their anxiety levels. Being honest with us about your fears and nervousness is the first step to developing an anxiety-reducing strategy that will make your visits more pleasant.
Counteract bad experiences with good. For most people the fear they have during dental visits stems from earlier unpleasant experiences at the dentist. The fear can be so ingrained that simply trying to convince yourself or to be told "there's nothing to be afraid of" will have little to no effect. Instead, build a memory collection of positive and pleasant dental visit experiences that serve to counteract the unpleasant. To do this we might first get you acclimated to routine visits and then gradually transition to more invasive procedures. This may increase the normal time for dental treatment, but the reduction in anxiety is worth the extra time.
Consider sedation therapy. In addition to modifying your experiences, you may also benefit from sedation medications that reduce anxiety, especially in the early stages of treatment. Depending on your medical history and current status, we can prescribe a sedative for you to take an hour or so before your appointment to help you relax. We can also increase the level of anesthesia (from local to intravenous or gas anesthesia, for example) if your anxiety is especially acute.
Taking proactive steps to minimize dental visit anxiety will increase the probability that you'll obtain needed dental care. Your teeth and gums will be healthier for it.
If you would like more information on coping with dental visit anxiety, please contact us or schedule an appointment for a consultation. You can also learn more about this topic by reading the Dear Doctor magazine article "Overcoming Dental Fear & Anxiety."
By Aaron M. Bliley, DMD, LLC
September 09, 2014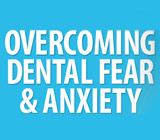 If you're apprehensive about visiting the dentist, you're not alone. Studies show a majority of us — as high as 75% — have experienced some form of anxiety about dental treatment. Between 10% and 15% of those have a high degree of anxiety that may cause them to avoid visiting the dentist altogether.
If you've experienced this level of anxiety, you weren't born with it. Such fears develop from early experiences with dentistry, or from stories or attitudes relayed to us by others. While this undue emotional stress could adversely affect your general health, the greater threat is to your oral health, if it causes you to avoid dental care altogether.
Fortunately, anxiety from the thought of dentistry can be overcome. The best approach is relatively simple — counteract the bad experiences of the past with new, more positive experiences. Moderate dentistry should be able to completely eliminate any discomfort during treatment. And with each new good experience, your feelings and attitudes will gradually change over time for the better.
The first step is to discuss your anxiety about dental care with us. It's important to establish trust with your care provider from the outset if you want to successfully overcome your anxiety. We will listen and not discount or diminish the reality of your fears and their emotional and physical effect; instead, we will work with you to include overcoming anxiety as a part of your treatment plan.
The next step is to proceed with treatments and procedures you feel you can easily undergo, so that at the end of each visit you'll have a more positive view of that particular treatment (and that you could undergo it again). We won't rush to complete treatments until you're ready for them. Although this may extend the duration needed to complete a procedure, it's important for us to proceed at a pace more conducive to creating and reinforcing new positive feelings and attitudes about dental visits.
In the end, we want to do more than treat an immediate or emergency-related dental condition. We want to help you overcome the anxiety that has kept you from seeking long-term dental care — and thus better dental health — a part of your life.
If you would like more information on overcoming dental treatment anxiety, please contact us or schedule an appointment for a consultation. You can also learn more about this topic by reading the Dear Doctor magazine article "Overcoming Dental Fear & Anxiety."