My Blog
Posts for tag: oral cancer
By Aaron M. Bliley, DMD, LLC
May 26, 2015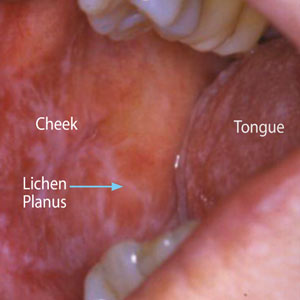 If you've noticed a small sore in your mouth, it's possible you have a non-contagious disease known as lichen planus. Although usually benign, it's still a good idea to have it examined and monitored.
The condition is so named because its lesions are similar in appearance to lichen, the algae and fungi organism often found on rocks and trees. It's believed to be a type of autoimmune disease, in which the body treats some of its own cells as foreign and reacts adversely to them. Certain medications and substances may also cause a lichenoid reaction. Besides the inner cheeks, gums or tongue, lichen planus may also appear on other skin or mucous surfaces on the wrists, legs or fingernails.
When it appears inside the mouth it usually resembles a lacy pattern of white lines or ulceration. Gum tissues may become red and inflamed, with some soreness after brushing or eating. Although there's no known cure for lichen planus, it rarely causes serious problems — in fact, you may not even be aware you have the condition unless pointed out during a dental exam. It may, in time, fade away.
If the lesions do become bothersome (painful, itchy or overly-sensitive), there are some ways to ease discomfort: brushing with a soft toothbrush (to minimize irritation), flossing, and avoiding acidic or spicy foods and beverages which have been known to cause flare-ups. Managing stress is also helpful, and a topical steroid may be prescribed for more severe outbreaks.
Perhaps the greatest concern with lichen planus, though, is it may resemble more serious conditions, particularly oral cancer. The only way to be certain that it is a benign condition is to perform a biopsy on some of the affected tissue. If you notice a problem, be sure to visit us for a complete examination. And regardless of whether you have the condition or not, regular oral cancer screenings, as well as limits on alcohol consumption and stopping use of tobacco, will also reduce your risk of oral cancer.
Odds are if you have a case of lichen planus it isn't causing you any problems. If it does cause you discomfort, though, you can take steps to ease your symptoms.
If you would like more information on lichen planus and similar oral conditions, please contact us or schedule an appointment for a consultation.
By Aaron M. Bliley, DMD, LLC
May 11, 2015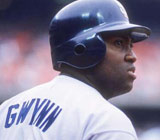 What would it take to get you to give up tobacco? For major league baseball player Addison Reed, it took the death of his former coach, Tony Gwynn. Gwynn, a Hall-of-Famer who played for the San Diego Padres in addition to coaching at San Diego State, was just 54 years old when he died of oral cancer. As soon as Reed heard the sad news, the Arizona Diamondbacks' relief pitcher says he knew what he needed to do: He took every can of smokeless tobacco he owned and dumped them all in the trash.
"It's just become a habit, a really bad habit," Reed told an interviewer at MLB.com. "It was something I always told myself I would quit." But quitting took him many years — in fact, Reed admitted that he first started using smokeless tobacco as a junior in high school.
People begin using tobacco — in the form of cigarettes, cigars, pipes, or smokeless types (snuff, chewing tobacco, or dip) — for a variety of reasons. One major draw is that they see others doing it. And, while smoking is prohibited in most all Major League venues, the use of smokeless tobacco has remained fairly widespread.
Smokeless tobacco isn't a safe alternative to cigarettes. According to the National Cancer Institute, it contains 28 carcinogenic agents. It increases the risk not only for oral and pancreatic cancer, but also for heart disease, gum disease, and many other oral problems. It's also addictive, containing anywhere from 3.4 to 39.7 milligrams of nicotine per gram of tobacco — and its use has been on the rise among young adults.
But now the tide may be turning. After Addison Reed's announcement, his former college teammate Stephen Strasburg (now a pitcher for the Washington Nationals) resolved that he, too, would give up tobacco. "[The] bottom line is, I want to be around for my family," said Strasburg. Mets left-hander Josh Edgin has vowed to try quitting as well. It's even possible that Major League Baseball will further restrict the use of smokeless tobacco at games.
What does this mean for you? It may just be the opportunity you've been waiting for… to stop using tobacco. Dentists have seen how quickly oral cancer can do its devastating work — and we can help you when you're ready to quit. The next time you come in for a checkup, ask us how. Your teeth and gums will thank you — and your family will too.
By Aaron M. Bliley, DMD, LLC
April 16, 2014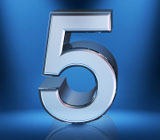 According to a recent study from the National Cancer Institute, a branch of the National Institutes of Health, the incidence of cancer is dropping and the survival rate is increasing. In general, the outlook for patients undergoing treatment for the disease is getting better and better. Unfortunately, it's possible that some essential lifesaving treatments, like chemotherapy and radiation, can adversely affect your oral health. If you (or a loved one) need cancer treatment, however, there are some things you should know that can help minimize the possible complications and side effects.
Chemotherapy and radiation are effective cancer treatments, but they may cause oral health problems. These therapies work by attacking cancer cells, but they can also damage healthy cells, including those in the salivary glands and the lining of the mouth. Common symptoms may include a dry mouth or uncomfortable mouth sores. Cancer patients may also be at higher risk for dental disease, especially tooth decay.
Prevention is the best way to minimize these problems. It's important to have a complete dental evaluation before cancer treatment begins. Side effects often result when the mouth isn't healthy prior to the start of therapy — so if there's time for necessary dental treatment beforehand, it can be beneficial in the long run.
Taking good care of the mouth is crucial at this time. During cancer treatment, proper brushing is more important than ever. A fluoride gel or antibacterial rinse may be prescribed to help prevent tooth decay. Prescription medications are sometimes recommended to alleviate dry mouth, but drinking plenty of water, chewing xylitol-containing gum, or using a soothing rinse of salt, water and baking soda can help too.
A team approach is essential for the best care. This includes coordination between dentists and oncologists (cancer specialists), and sharing information about prescription and non-prescription drugs, medical histories and treatment plans.
It's vital to understand and follow medical recommendations. This means not only getting the necessary treatments and taking prescribed medications, but also learning to recognize the warning signs of potential problems. With the support of our office, your oncologist, and caring family and friends, we can make cancer treatment as comfortable as possible and help obtain the best outcome.
If you would like more information about cancer treatment and oral health, please contact us or schedule an appointment to discuss your treatment options. You can learn more in the Dear Doctor magazine article "Oral Health During Cancer Treatment."